The Fastest Way to go Global
Selling on Global Marketplaces
With competitive products
you can go global by selling them on global marketplaces.
OKVIT Open Marketplace
Sell worldwide by selling on an OKVIT open marketplace.
More than 400 famous Korean brands are already selling their products without worrying about overseas marketing, delivery, and CS.
01
OKVIT Open Marketplace
OKVIT is an overseas specialized open market selling
Korean brand products to customers in over 100 countries.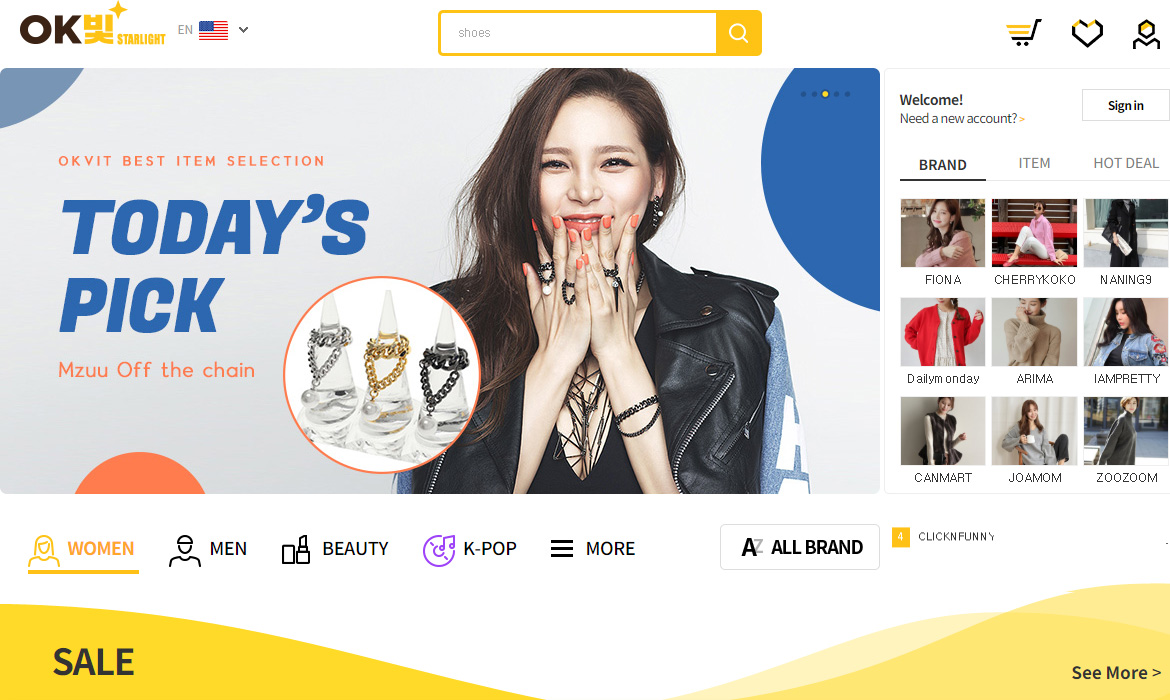 02
Event Promotions
OKVIT offers various events and promotions for global customers.
OKVIT provides promotional services for approximately 250,000 overseas customers, supports branding through consultations with global marketing experts,
and accelerates promotion and sales through OKVIT's SNS.
03
CS for Global Customers
CS specialists who speak English, Chinese, and Japanese communicate directly with customers and support help regarding invoices,
customs clearance, and shipping cost information by weight for complex international shipments.

04
Global Shipping Support
Send your goods to Malltail Bucheon Logistics Center, and OKVIT will be take care of overseas shipping.
OKVIT delivers goods quickly through reliable partners.
05
Sales in link with global channels
Stores using Makeshop can link product information collected on OKVIT to global channels (Qoo10 Japan, Singapore) for sales. Everything from product uploading and delivery to customer support for global channel sales are supported the same as OKVIT.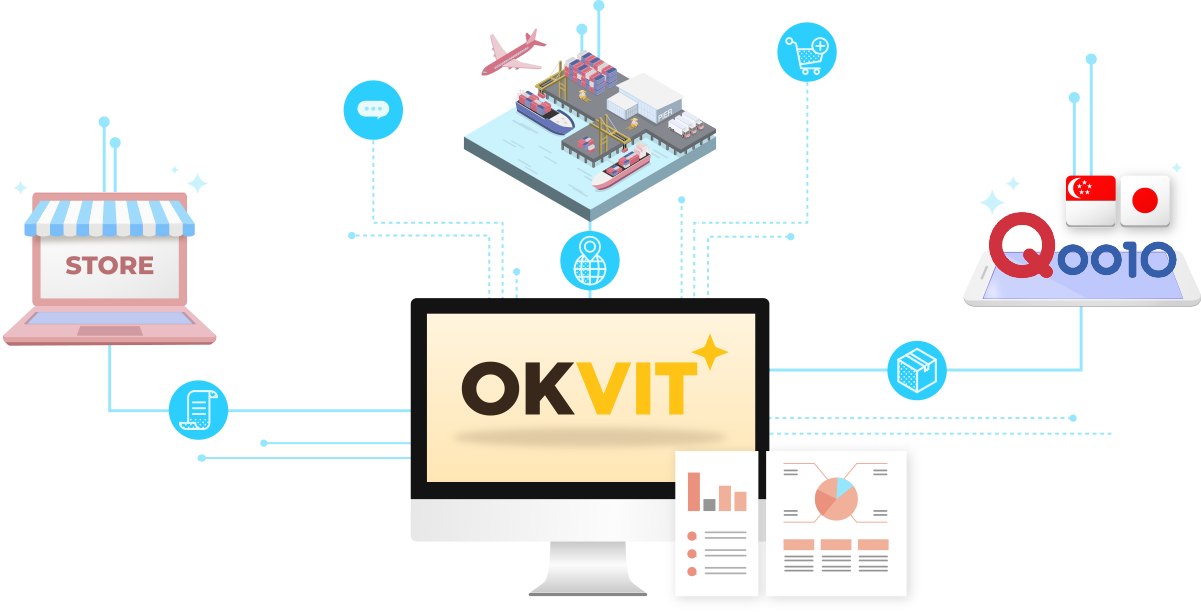 * Global channels will be expanded continuously. Some channels may not be supported depending on the store status.
OKVIT Shipping Process
Domestic Stores

Makeshop Seoul Distribution Center

CS for global customers
OKVIT Partner Carriers
Major Shipping Countries

China, Japan, Russia

Major Shipping Countries

Australia, New Zealand,
others in Europe

Major Shipping Countries

US, Canada, Indonesia,
Saudi Arabia

Major Shipping Countries

Hong Kong, Taiwan, South East Asia,
Singapore, Malaysia, Macao
We will respond as soon as possible to your questions on OKVIT membership.
02-6903-9291
Mon-Fri: AM 9:30 - PM 6:30 (Closed on Saturdays, Sundays and reserved holidays) Lunch Break: PM 12:30 - 1:30