Additional Service
MakeGlob, providing all the needed services for going global,
assists brands on every step of their globalization journey.
Training on Globalization
Get customized know-hows for the global market!
From global trend to ads-
start your journey
as a global online store
Learn more today!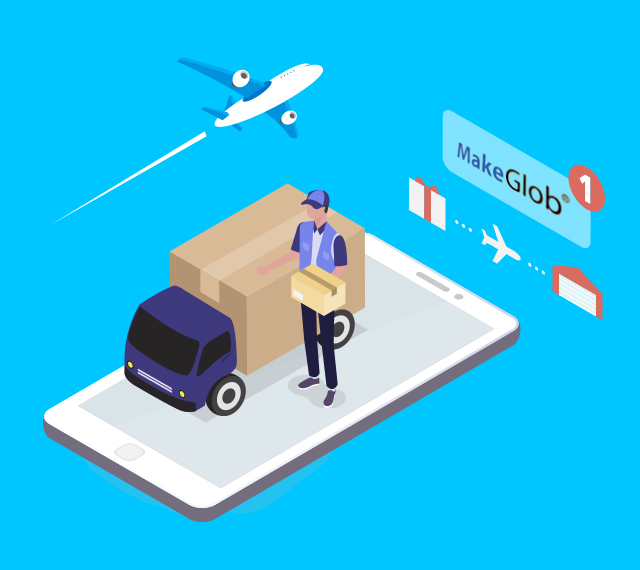 Introduction
Learn about all the basics needed for going global, including how to create global online stores,
related process, operation tips and cross-border ads.
Global Trend

Creating and managing online stores

Global Advertising Strategy

Link to Consultation Services
Due to saturation in the domestic market, online stores are turning to to global market.
Get the latest tips and tricks on creating and managing an online store, ad serving, and shipping.
Find answers about all your questions about going global.
Curriculum
PART1
Overseas eCommerce Status

Characteristics of Overseas eCommerce

Latest Hallyu Market Trend

Shopping Trend by Country

PART2
Tips on creating and managing global online stores

Global Online Store Case Study

Things you need to prepare for creating your online store

Introducing MakeGlob's Features

PART3
Global Ads

Global Ads Case Study

Global Ad Strategy and Operating Method
Testimony
******052

MakeGlob's training session was really helpful
in finding answers for my questions on creating global sites.
The session helped me gain a lot of knowledge
about actual site creation and operation.

★★★★★

***919

Considering that the world of ads is vast
which makes it impossible to provide detailed knowledge,
I was satisfied with the easy explanations in overall.

★★★★★

**dss

This was a good opportunity to learn about makeshop services
for brands that plan to enter the global market,
although I was missing some current state and characteristics of different markets.
Thank you for the session.

★★★★★

****766

As I am planning to link MakeGlob with my own makeshop, the session was extremely helpful.
Specifically, it was good to learn about
things I couldn't understand with MakeGlob's basic info,
as well as some advanced appliances.

★★★★★
Relevant lectures
Here are a variety of lectures needed to build overseas shopping malls.
MakeGlob Customized

Target the global market via MakeGlob

No need to worry over item selection

Soho Trading (Japan and China)

An absolute must-have

Instagram Marketing

An absolute must before starting your online store

Online Store Finance Basics

Still not savvy about Facebook?

Facebook marketing for beginners

Do-it-Yourself

Quick and easy video content making